Are you sure your REIT's dividend is sustainable? (Part 3 - Keppel DC REIT)
Here is the
3rd episode
on whether the main tenants of REITs can afford their rents. Any signs of tenants not able to pay their rents is definitely going to cause a dip in a REIT's price, at least in the short term.
Why short term? Well, the REITs still own the buildings, and what is uncertain is whether another tenant takes up the buildings, or is willing to pay a similar rental rate.
You can check out the
previous episodes
here:
Part 1 -
https://www.llamafinance.com/2020/05/are-you-sure-your-reits-dividend-is.html
EC World -
https://www.llamafinance.com/2020/06/can-forchn-holdings-pay-off-rents-to-ec.html
Part 2 -
https://www.llamafinance.com/2020/07/are-you-sure-your-reits-dividend-is.html
I really enjoy writing these series of articles, as it brings back the memories when I was working in a bank, where days are spent digging information on the net. Okay..
So what's up for this latest episode? Let's recap on our progress!
Rank 1: Elite Commercial GBP REIT at 99%
Rank 2: First REIT at 81.59%
Rank 3: Parkway Life REIT at 58.5%
Rank 4: iReit Global at 45.80%
Rank 5: Keppel DC at 41%
Rank 6: Lendlease Global at 29%
Rank 7: Starhill Global at 22.9%
Thus far, we have covered Ranks 1 to 4. So today, let us take a look at Keppel DC perhaps?
Keppel DC Reit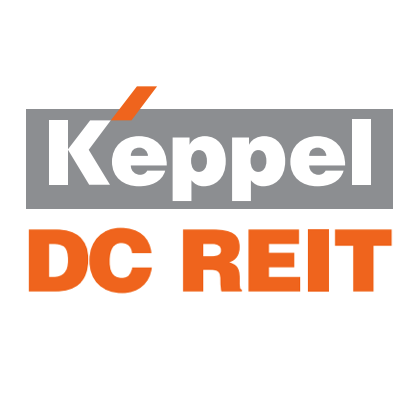 I would say any opinions on this REIT is going to generate a large amount of emotions within readers. Because, this REIT is HOT! There are so many people singing praises about Data Centre REITs, and it is the only REIT that gives full exposure to Data Centres on SGX.
Let's not digress and visit the top tenancies of this REIT:
confidential
as they wish to keep the location of their data service a secret in order to fend off potential cyber attacks. Still, a tenant paying a REIT 41% of its rental income is significant. It means that Keppel DC's rental income source is not that diversified after all.
It is also not mentioned that a tenant does not only have to rent at one DC location, but clients in multiple data centres are only accounted for once.
Co-location
However, I am sure we are still pretty curious about the clientele of Keppel DC Reit? For data centre REIT, I believe we should be able to find out some co-location providers at least through the internet? Co-location meaning, businesses that rent the DC from Keppel and then rent out the bandwidth to other customers.
Google map of DCs in SG owned by Keppel DC
Below is Google map of
Keppel DC SG 1
. A search on Techplus Tech (S) Pte Ltd yielded nothing useful. Failed to obtain any information about its tenancy.
I'd say we fail to obtain any useful information about the REIT tenancy too.
Well, a deeper search tells us that Micron Storage Media has already been struck off ACRA records..
Shall we try overseas properties too? Let's try the 2 with the highest valuation per Annual report 2019.
First we have Gore Hill Data Centre in Australia with a valuation of $192.1m. It has this address 5 Broadcast Way (South Gate) Artarmon, New South Wales 2064, Australia. Okay, we spot this entity called Australian Liquidity Centre.
I managed to get the below piece of information from ASX website. It is indeed a finance themed data-centre. Not a bad tenant, as we know most Stock exchanges are resilient and profitable businesses.
Next up, we have one based in Netherlands. It has this address - Rondebeltweg 62 'Sallandsekant'
Business Park, Almere, the Netherlands. It has a valuation of $135.2m.
Oh, and we see this entity called NL DC sharing the exact same address. In fact, I forgot to tell you. I do compare the buildings found on Google Map against the building pictures of property portfolio found in Keppel DC Annual report.
Google map:
By now, I am already confused, why Google Map is still showing NLDC. And how does building materials firm Borchveste Almere come into the picture.
In conclusion, we still don't actually quite know who the sub-lessee is. Maybe it is NLDC judging from Google Maps Streetview.
Well, apologies if you feel this article did not really value add to you. It feel it does give a bit more picture to developments of Data Centres in Singapore.
I learnt that Singapore has alot of Data Centres, and even have a "DC Park" in Jurong area, or Tanjong Klink.
Despite not knowing who the exact tenants of Keppel DC REIT is, we can see that Co-location makes up 72.4% of rental income of Keppel DC REIT per 2019 annual report. So, in the case that certain tenants drop out of the rental agreements, the REIT should be able to find replacements easily to rent out the bandwidth of the previous tenant.
What we can picture is that tenants are not really renting space per se, but the hardwares, or pieces of hard-drives stored among the buildings.
So, I shall officially opine that it is not that crucial whether the tenants can afford to pay up their rents, but more of how attractive Keppel DC remains as a DC provider.
For Singapore, it remains a politically stable country despite the opposition taking up 10 seats in the parliament. All the best to the elected MPs, and let this political stability remain a good selling point for businesses to set up their "Data base camp" in Singapore.
~Mr Llama (Proud Singaporean)