Tumble Mumble 6 - $1000 profits overnight?
No, it is not a click bait. Tumble Mumble is a series created to record my Tumble Mumble journey. To know more about it, read here:
4th Dec 2019: Market rebounded strongly after 2 consecutive days of falling. I bought more Pampa Energia as it is cheap to me during the red days.
Bought Pampa Energia SA at $13 and sold off at $13.80 on this day.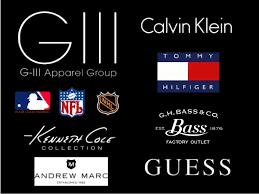 Identified new tumble mumble opportunity on G-III (GIII). This is the company behind brands like Cavin Klein, Guess, DKNY etc. What's more intriguing is that this company has enjoyed rising EpS for the past 3 years. Yes, it tumbled because of a lower management guidance, just by a little.
For the quarter, EPS and revenue exceeded expectations. I felt the stock does not deserve to have dropped 10%.
Day-traded this stock by buying at $26 and selling at $26.55. Bought again at $25.55.
Current holdings:
Funko @ $14
Banco de Chile @ $20.50
G-III @ $25.55
*Does not hold any US stocks now.

5th Dec 2019:
Sold Funko @ $15
Sold Banco de Chile at $21.90
Sold G-III @ $28.15 (Pretty bad pricing given that it went to $29)

I am extremely happy that the $6,000 losses has now shrunk to $2719 since 1 Nov 2019 :)))

If you are curious how much USD do I hold? As of 1 Nov, it was about $15,604 USD.

I have 25 more days to prove that Tumble Mumble works (amongst low interest rate environment).

Shall also take time to write about Llama REITS portfolio, which is going to be the future for me and Mrs Llama.

Wish me luck~


Mr Llama