Journey to create an Adsense qualified blog by an IT noob
Everything on the creation of a blogsite called LlamaFinance
Blogging is not easy, it took me around 3 months for LlamaFinance to qualify for adsense. Difficulties were faced at each stage, and I would like to share these tips and help budding bloggers out there. Especially on errors or issues faced in Blogger itself. Oh wells, you could say Wordpress is better, but blogger has its own merits too.
1. Creating the blog
This is where you are unsure of what content to put. Which blogskin to apply. Which labels to use. I would say, just do what you feel like, and persist on it. As time goes by, slowly your content will improve and objective of blogging made clearer as days goes by.
Blog labels is best kept simple and only to a selective few. I would not advise cluttering your website with many labels (in a bid to increase Google crawling and search hits) as this confuses readers and your blog loses the focus.
2. Buying a custom domain
I got mine - www.llamafinance.com and www.unit-trust.com from Godaddy.com. Each cost around 25$ SGD. Well, I thought it was expensive, as my Google adsense earnings has only just hit $20. But, since blogging is a hobby, why not invest some money in it.
Let me share the steps to connect your domain to blogger. After buying the domains, you have to edit the DNS, and also set the Forwarding segment well.
First, set the third-party URL under Blogger at Settings as shown below:
You will be unable to Save as you have to added the important information highlighted in yellow into your DNS records in GoDaddy.
Next, key in the important information into GoDaddy DNS records as shown below:
*I have censored certain personal details. The fields highlighted in yellow are those that you have to key into the DNS records.
You note that the 2 CNAME records are entered as per the information Blogger provided as shown above. The 4 "IP addresses" that are highlighted in yellow too, are the entries you have to make to allow the connection between the URL you purchase to connect to Google servers. (Visit this
link
if you need more explanation.)
*Pardon my messy highlighting.
Lastly, give the servers about 10-15mins to load, before you are able to click Save button on Blogger. Tada! Your custom domain URL is now ready to work.
3. Error faced - "HTTPS Availability is being processed. Check back later"
This gave me a huge headache, as I was unable to set my blog to be viewed over HTTPS. Instead, readers can only read the website over HTTP setting.
HTTPS means that users are viewing and using your website over encrypted security, and it basically means you are safer and more secure. Banks and online merchants all use HTTPS setting to ensure that the information you transfer to the websites are all encrypted and is not subject to theft.
**In cryptography, encryption is the process of encoding a message or information in such a way that only authorized parties can access it and those who are not authorized cannot.
I took 2 days to discover how to fix this error. I had to fix this as Google.com has crawled all my webpage links in HTTPS. You will not want people to reach the below page when trying to enter your website.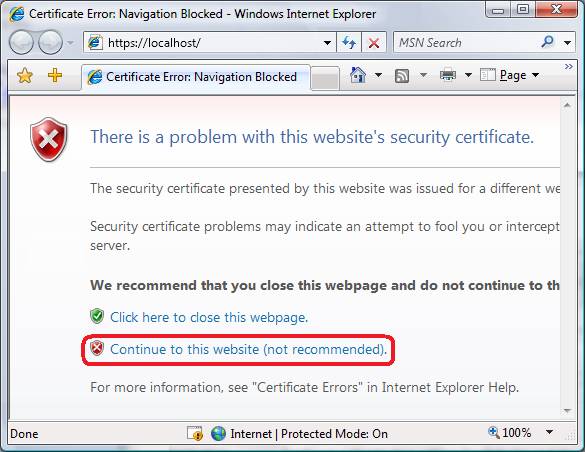 In order to fix the error "HTTPS Availability is being processed. Check back later", first, ensure that you are using the exact Google account that you used to create this blog. Do not use another other accounts. Check by clicking the Google account logo found at top right-hand corner.
I know some websites recommend you removing the third party URL and re-adding. Or waiting for a few hours for the error message to disappear. But sadly, both did not work for me.
So, this worked for me.
First, I had to change the HTTPS availability to Yes. Of course, I would see the 'HTTPS availability is being processed' error message.
Following, leave the HTTPS availability as 'Yes' and refresh the page. You should be able to change the HTTPS re-direct to 'No'. (If this does not work, move on to Next Part... and then try this step again.)
Next Part...
Next, go to Theme, then Edit HTML.
Find the XML portion normally found at top of all the HTML codes (that I have no single idea about).
Control + F to find the HTTP amongst the codes.
Change HTTP to HTTPS for the yellow highlighted parts shown in the picture below. Do not add HTTPS to the 4th HTTP. Just the first 3 will do.
After you are done, click Save Theme.
After Saving, you can click 'View Blog" and it should now be HTTPS ready!
If you need any help, you can visit this
youtube video
, however its in Pakistani.
4. Adsense reaching verification threshold
Adsense will require you to verify your residential address once it hits a threshold. For SGD, it is 15 SGD, while it is 10 for USD.
Update your address in Account Settings in Google adsense account, and they will mail you a 6-digit pin. Just enter the pin in the Google Adsense Homepage.
5. Keep on creating content
Believe in yourself, and believe in the content you produce. Keep on writing and inspiring. The aim is not to make money through blogging, minimally, you should be happy to share what you want to share on your website.
Come on, you don't make too much money by blogging anyway. Its 3-4 SGD per 1000 impressions made. A single click on the Ads gives about 1-3 SGD (if you are lucky).
Personally, I am just happy to share ideas with like-minded people, influence Mrs Llama to understand what I do, and make friends with experts like Vince, and other bloggers.
Mr Llama~